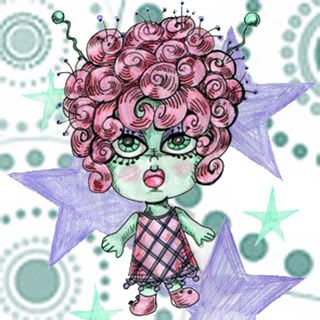 the blog "Bitterfig" has run its course and is no longer being updated.
In the future I may start another blog, if and when this happens information will be posted here. Thank you. (11/21/11)
I Love You Phillip Morris and this parody of Black Swan he did on Saturday Night Live.


I love Jim Carrey. The last two things that have made me laugh are his movie
Books Read
01/13/10- Ruth Reichl "Garlic and Sapphires"
01/16/11- Randy L. Schmidt "Little Girl Blue: The LIfe of Karen Carpenter"
01/18/11- Philip Pullman "The Good Man Jesus and the Scoundrel Christ"
01/28/11- Philippa Gregory "The White Queen"
02/01/11- Allen Carr "The Easy Way to Stop Drinking"
02/09/11- Jean Nathan "The Secret Life of the Lonely Doll: The Search For Dare Wright"
02/11/11- Greg Critser "Fat Land"
02/17/11- Kazuo Ishiguro "Never Let Me Go"
02/23/11- Victoria Holt "My Enemy the Queen"
03/02/11- Marilyn Wann "Fat!So?"
03/04/11- Alison Weir "The Princes In The Tower"
03/07/11- Kate Harding and Marianne Kirby "Lessons From the Fat-o-sphere"
03/09/11- Glenn A. Gaesser, PH.D. "Big Fat Lies"
03/11/11- Alisa M. Libby "The King's Rose"
03/14/11- Gary J. and Susan Svehla (ed.) "Bitches, Bimbos, and Virgins: Women in the Horror Film"
03/16/11- Julianne Lee "A Question of Guilt"
03/20/11- Jana Evans Braziel and Kathleen LeBesco (ed.) "Bodies Out Of Bounds: Fatness and Transgression" 04/04/11- Margaret George "Mary Queen of Scotland and the Isles"
04/08/11- Willy Greer "Shadow Play: Philosophy and Psychology of the Modern Horror Film"
04/12/11- Gavin Lambert "Natalie Wood: A Life"
04/25/11- Antonia Fraser "Mary Queen of Scots"
04/27/11- Philip Pullman "The White Mercedes"
05/10/11- Sarah Gristwood "Arbella: England's Lost Queen"
05/14/11- James M. Cain "Mildred Pierce"
05/19/11- Suzanne Finsted "Natasha: The Biography of Natalie Wood"
06/09/11- Jane Lane "Conies in the Hay"
06/19/11- David Richards "Played Out: The Jean Seberg Story"
07/15/11- Dorothy Baker "Cassandra At The Wedding"
08/05/11- Penny Valentine and Vicki Wickham "Dancing With Demons: The Authorized Biography of Dusty Springfield" 08/14/11- Amy Erdman Farrell "Fat Shame"
09/25/11- Jospehine Tey "The Daughter of Time"
10/11/11- Osamu Dazai "No Longer Human"
10/24/11- Tatiana De Rosney "Sarah's Key"
11/08/11- Stephen Tomkins "John Wesley: A Biography"
Movies Watched
01/08/11- Bukowki: Born Into This (2003)
01/13/11-Never Let Me Go (2010)
01/18/11- The Fighter (2010)
01/22/11- Van Gogh: Painted With Words (2010)
01/23/11- Frankie and Alice (2010)
01/27/11- Factotum (2005)
01/28/11- The Hobbit (1977)
02/01/11- Harry and Max (2004)
02/05/11- Disfigured (2007)
02/06/11- Secret Society (2000)
02/10/11- Elizabeth I: The Virgin Queen Disc 1 (2005)
02/11/11- Elizabeth I: The Virgin Queen Disc 2 (2005)
02/15/11- Somewhere (2010)
02/20/11- Lady Snowblood (1973)
02/24/11- Fantastic Mr. Fox (2009)
02/25/11- Fat: What No One Is Telling You (2006)
02/25/11- Fat Head (2009)
02/25/11- Night Catches Us (2010)
02/28/11- Super Size Me (2004)
02/28/11- Killer At Large: Why Obesity is America's Greatest Threat (2008)
03/05/11- America The Beautiful (2007) 03/05/11- Richard III (1955)
03/06/11- Richard III (1995)
03/06/11- The Seven Percent Solution (1976)
03/10/11- Harlow (1965)
03/10/11- Temple Grandin (2010
) 03/11/11- Smash-Up: The Story of a Woman (1947)
03/11/11- The Demon Within (1972)
03/14/11- Frances (1982)
03/14/11- Breaking Glass (1980)
03/19/11- She-Devil (1989)
03/20/11- Wistful Drinking (2010)
03/24/11- Postcards From the Edge (1990)
03/28/11- A Kiss Before Dying (1956)
04/03/11- Huge: The Complete Series (2010)
04/07/11- Gunpowder, Treason and Plot Part I (2004)
04/08/11- Gunpowder, Treason and Plot Part II (2004)
04/11/11- Where Love Has Gone (1964)
04/12/11- From the Journals of Jean Seberg (1995)
04/16/11- The Life and Death of Peter Sellers (2005)
04/22/11- Mildred Pierce (2011)
04/22/11- The Goddess (1958)
04/26/11- The Mystery of Natalie Wood (2004)
04/30/11- So Long At the Fair (1950)
05/01/11- The Possession of Joel Delaney (1972)
05/05/11- Eye of the Devil (1966)
05/06/11- Harlow: The Blonde Bombshell (1993)
05/09/11- Mildred Pierce (1945)
05/10/11- The Corruption of Chris Miller (1973)
05/15/11- Prey (1978)
05/20/11- Manson, My Name Is Evil (2009)
05/23/11- Isadora Duncan, the Biggest Dancer in the World (1966)
05/23/11- Dante's Inferno (1966)
05/24/11- Carrington (1995)
06/02/11- Hearts of Darkness: A Filmmaker's Apocalypse (1991)
06/06/11- Bigger Than Life (1956)
06/07/11- Angel Face (1952)
06/12/11- X-Men: First Class (2011)
06/17/11- Nowhere Boy (2009)
06/20/11- Let Me In (2010)
06/21/11- The Naked Kiss (1964)
06/26/11- Communion (1989)
06/30/11- Let The Right One In (2008)
07/01/11- The Unloved (2009)
07/04/11- White Dog (1980)
08/30/11- Shock Corridor (1963)
09/05/11- Miss Potter (2006)
09/08/11- Georgia (1995)
09/22/11- Ravenous (1999)
09/27/11- Fish Tank (2009)
10/01/11- Phil Ochs: There But For Fortune (2010)
10/06/11- Jonestown: The Life and Death of Peoples Temple (2006)
10/07/11- Butterfly Kiss (1995)
10/11/11- Black Rainbow (1989)
10/15/11- The Way We Get By (2009)
10/20/11- Rowing With the Wind (1988)
11/07/11- Changeling (2008)
11/13/11- Butterfly (1982)
11/17/11- Pennies From Heaven (1982)
11/21/11- Tabloid (2010)
My 2008 lists
My 2009 lists
My 2010 lists (incomplete)
Black Swan on Christmas night. If ever there was a film tailor made for me this is it. It touched on all my issues—body horror, eating disorders, dangerous sexuality (both hetero and lesbian), stifling mother relationships, mental illness, art-- very well done but very disturbing. Visions of Natalie Portman's ribcage are going to haunt my nightmares for a long time to come.

The following night I watched Howl, which is inspired by Allen Ginsberg's poem of the same title. Howl includes the full text of the poem, read by an actor (James Franco) playing Ginsberg and also interpreted by animation, as well as reenactments of episodes from Ginsberg's biography and the obscenity trail Howl's publication sparked. While I didn't care for the animation (which I found overly literal but not very attractive) overall it was a fascinating film raising issues of how the merit of art is judged and who has the right to express themselves and on what terms. It also reminded me how much I love Ginsberg and the Beats.
I saw


He's a lawyer in Washington DC and has to do so much globetrotting for his job that it's hard for him to get to Upstate New York to see the family (also the family is bat shit crazy, so he probably doesn't want to come see us but that's a story for another day).

Jackson really takes charge.

My mother has had a severe cough since September that she's refused to get properly treated (see bat shit crazy above) and he was able to convince her to go to the hospital for a chest x-ray. We'll have to see if that shows anything. I've been very concerned about mum's cough, but she won't listen to me (or our nurse practitioner) and has been handling it herself with the help of an old prescription of Tylenol 3 belonging to my grandmother.

Jackson and I had dinner with Hans, who is my boyfriend at this point. It was really nice, Hans is quite the cook. He made falafel pitas with tahini garlic dressing and spinach triangles and olives on the side. I sort of like that he went to so much effort for my brother's visit. My last boyfriend would have claimed that I was stressing him out and endangering his sobriety by trying to make him deal with my family.

Hans and Jackson got a long very well, although he's very curious about what goes on in Washington DC, Hans managed to keep conspiracy theory weirdness to a minimum. Overall I felt really good about that whole evening and about Jackson's visit. This was the first time I'd seen him since I was living in Chicago and I've been back in Upstate New York for over a year.
My little brother Jackson (who I've taken to calling Lil' Monster because of his devotion to Lady Gaga) was in town Wednesday through Friday for a long overdue visit.


A couple of days ago Hans took me to see a high school musical production of Cats in Cooperstown.

I expected the worst. I'm sorry, but just the idea of a high school musical production of Cats seems pretty giggle worthy.

It turned out, however, to be really excellent.

When I was growing up, my sister had the Broadway Cast Album of Cats so I knew all the songs, I'd just never seen the show before and it was surprisingly engaging. The cast had a lot of talent and energy and the choreography and direction was really tight (it was directed by parents of two of the students, who had actually done professional theater work).

It's actually a pretty moving show. I felt so sorry for Grizabella the Glamour Cat that I actually started tearing up a couple times which was peculiar as I almost never cry during movies or when I'm reading books or anything like that. I think it's the music that makes the difference; I am actually much more likely to be moved to tears by song than by any sort of narrative. Somehow it conveys more pure emotion for me.

As a result of going to the show, for the past couple of days when I'm by myself- walking, driving to work, or vacuuming empty apartments -I'll catch myself belting out "Jellicle Cats" or "Skimbleshanks the Railroad Cat." It's sort of embarrassing but quite fun.
I'm going to try to get in the habit of posting again. Rather than trying to catch up right away I thought I'd start small and just talk about some of the things that are going on with me right now—
Damn, I haven't posted in a long time. I guess I've been caught up in work, my growing relationship with Hans and concerns about my grandmother's declining health. However I am still here, I often think of you, and I love you all.
American Psycho, thank goodness. Extraordinary book but it draws such a vivid picture of its narrator's psychosis that I felt a little insane reading it.

Though they're essentially secular horror shows, Bret Easton Ellis novels seem to fill my head with visions of devils and witches.

In an effort to get my bearings back I'm currently reading Anne Lamott's Traveling Mercies: Some Thoughts on Faith.

At work I'm training a new receptionist to take over for the woman who quit. Training someone is hard work, as it involves being in close proximity and under scrutiny and requires me to be on and seem like I know what I'm doing for the whole of a shift. Today is the last day of training so I'll go back to having a bit more solitarily/down time on the job which is actually something I like.

My grandmother has been having a lot of trouble with her knee the past couple of days and has been in fairly severe pain. Getting a doctor's appointment usually involves a lengthy wait but the local hospital managed to get her in tomorrow so someone can look at it. The question is, will they be able to do anything? My grandmother had one knee entirely replaced about 10 years ago and probably needs the other one done. Unfortunately at 92 she really isn't up for surgery.

On a lighter note, I'm actually going out this weekend. Hans is taking me to a Steve Earle concert in Oneonta. I'm very excited about that.
I finished reading
American Psycho as I held a piece of bloody gauze over my wounds. I ended up having to get three stitches on the little finger of my right hand as well as a tetanus shot. Dear me. It hurts pretty bad today but nothing I can't handle.

This afternoon I got a call that the receptionist who works my shift 4 days a week quit so starting next week I'll be working four days a week rather than three, which will be nice. It will give me a bit of extra $$$$ (which I need as I impulse bought the complete works on Bret Easton Ellis on my credit card) but I'll still have enough time off to run errands for my grandmother and take care of stuff around the house.
I had a bit of unexpected (and unwanted) excitement yesterday. I cut two fingers on the blade of the paper cutter at work. I had to go to the emergency room where I waited for over an hour reading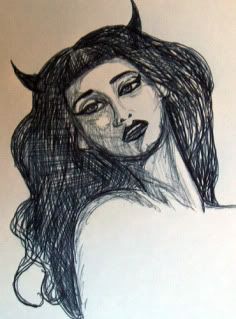 I read Bret Easton Ellis' novel
Imperial Bedrooms
. It's made my brain buzz like a hornet. A mesmerizing DT of a book.
(
cut for spoilers
Collapse
)